You can't build a great building on a weak foundation. You must have a solid foundation if you're going to have a strong superstructure, especially if you are building a house on a sloping block.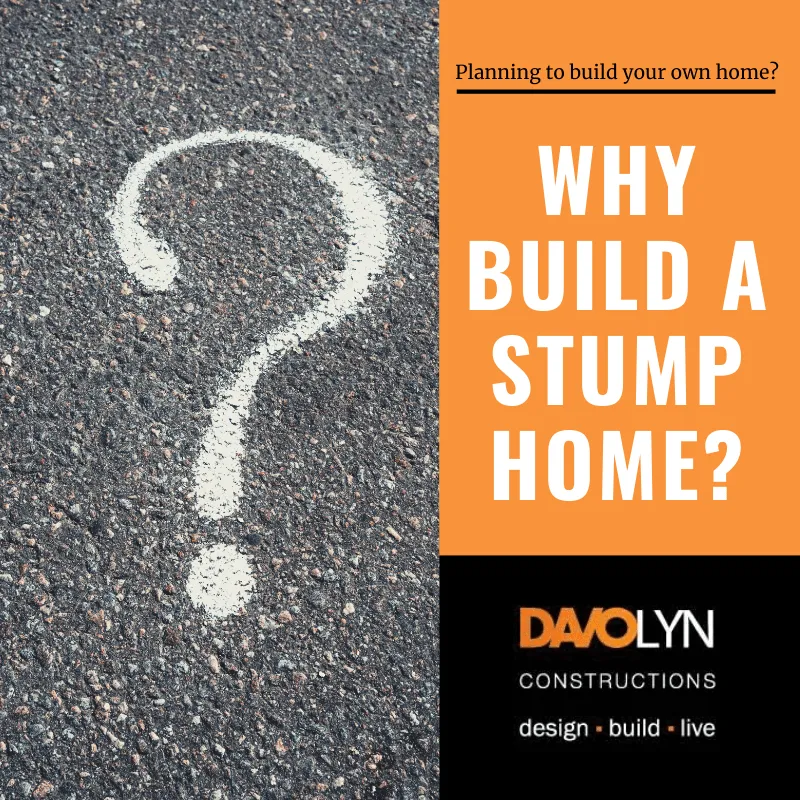 This article discusses why a stump home is a perfect choice for you. Learn the many benefits it can deliver.
Benefits of building a stump home
Stump homes are quite popular in Australia and there many reasons why Aussies love this type of home. These are some of the advantages they can deliver.
It provides safety against flood.
Many parts of South East QLD sits on a flood plain which means flooding is possible.
Just last February, Brisbane has a strong storm that has flooded the regions.
"We had 90 millimetres overnight, a pretty hard and fast storm and that's on top of our 90mm total for earlier in January." – ABC News
Thus, flooding still remains a common problem in this region.
Through a stump home, your house can be raised away from flooding. However, you should need to find a knowledgeable builder who can do this for you.
Why?
Overland flow paths shouldn't be blocked because this is where the floodwaters or storm waters will flow back to the streams. It's a natural land path that you need to preserve. So if ever your lot has an overland flow path, building on stump home can help you make the most out of your site.
Only a skilled and experienced builder can do this for you. Let's talk.
It allows you to enjoy the best view.
Aside from freeing your mind from any flood scare, a stump home can also give you a magnificent view. This makes it a great choice for nature and landscape lovers. As an add on, you can even enjoy a colder breeze from this due to the free-flowing air that roams into your home. That's additional energy savings for your family.
It can easily be adjusted.
Building on stump means using individual poles that serve as the foundation of the home. It can be built with varying heights, depending on the finished floor line to be reached. So this means that the stump poles are flexible and easy to adjust to the needs of your site.
This also means fewer earthworks and lesser construction cost.
How?
There is a need to level a site before one can build on it, especially if it is on a sloping block. With a stump home, you don't need to worry much about this because you can use poles with varying heights, instead.
You can now enjoy the comfort of a timber flooring
Scientifically, timber has positive effects on people's health such as lowering a person's blood pressure. This can make your body feel better and calmer as it mimics the effect of going out in nature.
Through a stump home, you can enjoy the benefits of a timber floor plus the beauty of charming balusters in your verandah.
It provides easy access to drainage.
Since building a stump home means having a raised flooring above the ground, accessing the drainage system is easier. So if ever a problem regarding your plumbing and drainage system arise, you will be able to fix it easily.
As an add on, it also keeps you safe from pests and termites because of its good ventilation below. So what are you waiting for? Let us turn that sloping block into the perfect home for you and your family.
It gives easy room for renovation and extension.
We always say that change is constant. So most probably, you might want to add an office room for yourself or a playroom for your kids. With a stump home, future renovations and extension can be easily done since you still got a space underneath you.
Are you now dreaming of a stump home?
You must be dreaming of a stump home, now. Stop dreaming and together let's make it a reality. Send us a message.