The on-going pandemic has put homes at the centre of many people's lives. It has again received fame as it became the focus of attention of many families. Moreover, we are also expected to see new building designs born out of your many homeowner's desire to
● Build
● Renovate
● Make-over
What are these recent trends? How do you choose the best one for your family?
Let's begin.
1. The Rise of Antibacterial Materials and Automatic Appliances
Hygiene is now on the top of the list for many homeowners. This includes the demand for:
Automatic washbasins
Infrared bathroom sensors
Voice-activated kitchen appliances
Brass accents accessories for kitchen, cabinets and bathrooms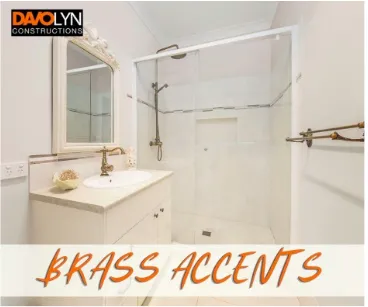 All of which are now sought after add-ons to many homes as it ensures reduced touching and increased bacterial and viral protection for the family.
2. The Return of Bricks
You'll most likely see more homeowners demanding for bricks to be added to their homes; and by bricks, we don't mean the classic 60's red bricks. Rather, these are beautiful bricks designed to add warmth, texture and character to your home.
3. The Fascination for Shifting Rooms
As more people now prefer working from home, many rooms have now been transformed as office spaces or additional nursery rooms for the kids. This realisation pushed many designers to create adaptable layouts that can easily be transformed into purposeful rooms as needed.
So don't be surprised if you see more non-permanent walls added to house lay-outs this 2021.
4. Welcoming Nature in our Homes
With the invitation of technology into our homes is the embracement of nature. It may sound contradictory to some, but the pandemic has shown man how nature and technology can be fused together So aside from seeing more automatic appliances added to homes, you will also expect more outdoor space added to homes. That is for them to enjoy the many benefits the sun and plants can give to their health.
5. The Rebirth of Environmentally Friendly Homeowners
Ultimately, more homes will see a shift to bio designs, furniture and objects made from living organisms. This includes:
Tables
Chairs
Cabinets
Stools
Lamps
Pots
Conclusion
The pandemic has made us realise many things. It has shown us to value our families and health more than anything else. All of these prompted these designers and many homeowners to do the needed change within their homes and in their future homes.
Do you need help customising your new home? Or do you need help in renovating your current house in Queensland? Let us help. Send us a message.